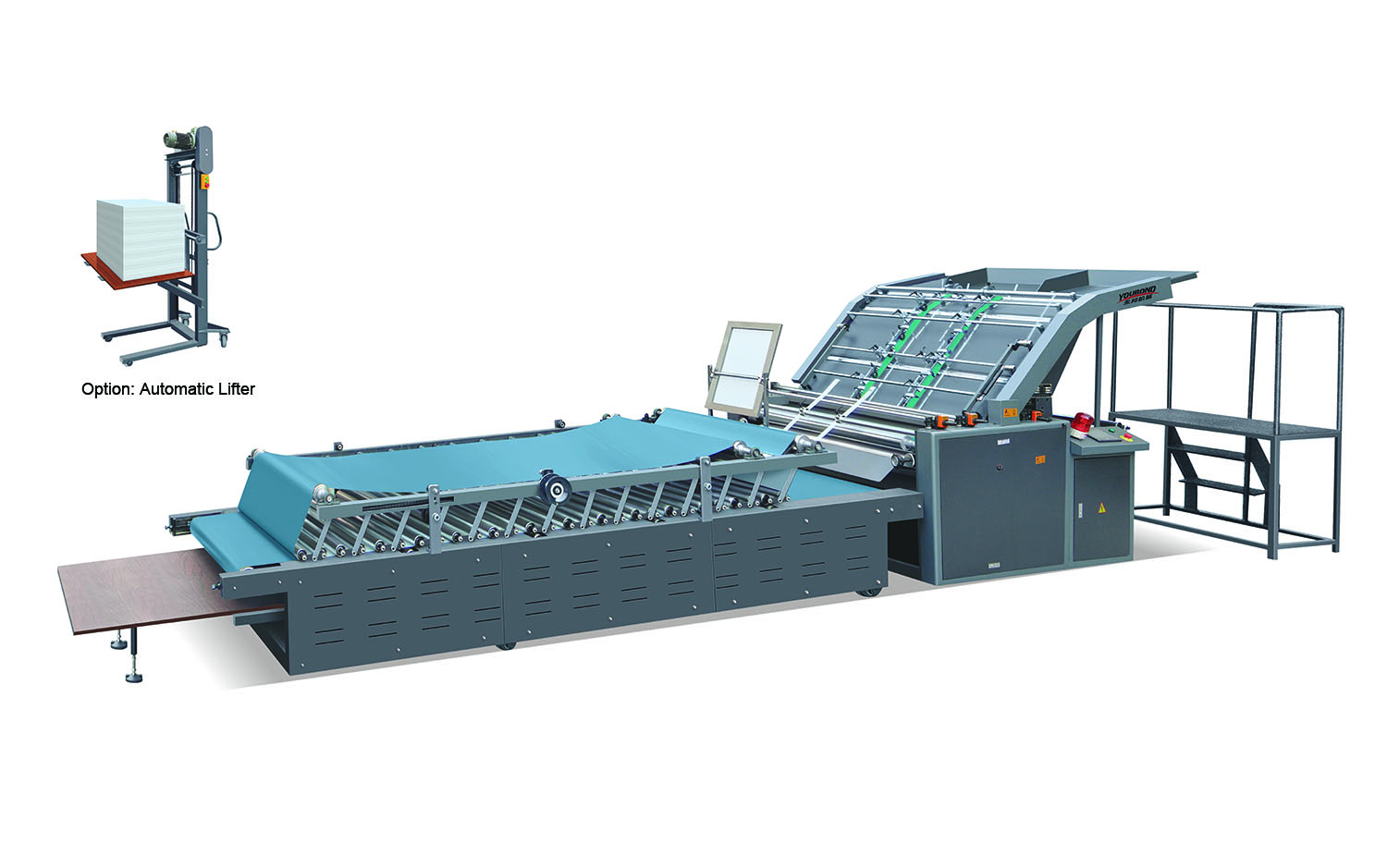 Ref: YB-1100B/1300B/1450B/1650B
Features:
1.
Suction feeding automatic of bottom sheet
2.
Front gauge registration
3.
Touch-screen / PLC control system, the circuit system
4.
The automatic replenishment system of glue
5.
Metering roller speed device
7.
Floating removable press
8.
Control of water tank cleaning cycle
9.
Suitable for liner of 175-500g and A/B/C/D/E/F corrugated paper laminating.
More details: